My Health Journey Part 2-Detox and Dairy Free
So, in my last blog, I shared how I discovered that I need to eat gluten free, how much better I feel eating this way and how much I had to learn to avoid all the hidden sources of gluten. (if you missed it: last blog post).
In this post, I'll share more of my health story as promised! On a side note, unfortunately my blog does not have a comments section at this time, so please contact me or post comments on my Facebook page so I know if you are enjoying and learning from my story!
Picking up where I left off, after eliminating gluten and dairy from my life, I went through a "detox" reaction, as did both of my children. I stopped eating gluten and dairy on October 8, 2011 and that winter I was sooo super sick. Prior to this, I had gotten frequent colds, but nothing major, well except for mono in college (more on that in future blogs since it is strongly linked to other recent health issues I experienced). But that winter, OMG, I had a ridiculous sinus infection for months, something I never had before and hope I NEVER get again! I had it so badly that I had no sense of smell or taste for weeks. The doctors scared me and said there is a slight chance I would never taste again. Now talk about depressing. I had just learned I couldn't eat some of my favorite foods like pizza, eggplant parm, pasta and crackers and now you mean to tell me I may never taste ANYTHING again. It was an emotional and frustrating time to say the least! My kids had fun with it, though. They would often give me blind "sniff" tests to see if my sense of smell was returning. They would stick nail polish remover (I know what you're thinking-chemicals... and of course I don't use that anymore!) under my nose, raw garlic, onions...the stinkiest of things and I couldn't smell A THING! Well, luckily, slowly both my sense of smell and taste returned! But what an ordeal!
At this same time, my kids went through a detox too and they got super sick. My daughter, who was only 1 1/2 at the time, got bronchitis badly and needed to be nebulized. And my poor son got pneumonia. I treated all this as naturally as I knew how at the time (this was before I knew about essential oils) and we all made it to spring!
But I wanted to know why we all got so sick. If cutting gluten and dairy out is a good thing and helps you avoid health issues what went wrong!? Well, turns out I was experiencing what docs call the "storm before the calm!" See gluten and dairy act as drugs and can affect the brain as strongly as heroin and morphine. YIKES! No wonder why crackers and pizza are so addicting! So, when you go cold turkey, you rapidly change your body chemistry and the immune system reacts. So, I wanted to share this experience with you, not to scare you or discourage you from getting some toxic and addictive foods out of your diet. But I shared in case you decide to go gluten free (and/or dairy free) and now you know that you can feel worse before you feel better. One way you can try to reduce the chances of this happening is to wean yourself off these foods gradually instead of all at once like we did! And if you do have some withdrawal symptoms, try not to reach for sugar and empty gluten free carbs to get that opiate fix your body is craving...try to instead get some exercise especially outdoors, put on some feel-good music or get a massage! That's what works for me!
And you may be wondering why I took dairy out of our diets too. My chiropractor had been on my case about taking dairy out for a while. She knew I had digestive issues and that my son had seasonal allergies super badly. I thought she was nuts, but after doing my own research, I learned over 70% of the world's population does not have sufficient enzymes to digest lactose in dairy! Plus, dairy creates a lot of inflammation and can be make seasonal allergies worse, cause digestive issues, joint pain and inflammation, weight gain, a higher incidence of hormone related cancers (prostate and ovarian), and acne!! We are the only species to drink the milk from another animal! That fact grossed me out, honestly! AND think about it, baby cows drinks milk to get big and fat! No wonder why dairy contributes to weight issues in humans! And another BIG one for me that convinced me to take dairy out of my family's diet is the fact that studies have proven that consuming dairy actually leeches calcium out of the bones and can cause weakened bones and bone related diseases like osteopenia (one was done by Harvard published in the American Journal of Public Health (1997, volume 87)!! Guess milk doesn't actually "do a body good" like the dairy industry would like us to blindly believe. So, when I learned all this, it was a no brainer for me to get dairy out of our diets! Please do your own research and don't be brainwashed by the big wigs in the dairy industry who are after your money and not your health! Make your own informed decisions about how often, if at all you wish to feed dairy to your family!
Especially if you too have bone related issues, seasonal allergies or joint pain/inflammation, you may want to do a trial to see if dairy can be the culprit. Just keep in mind that dairy stays in the system for a while, so give it 3 weeks or so before you make a decision if you feel better or not! For my son, the effects were immediate in terms of his mood/behavior and his allergies didn't seem so severe! Fast forward to present day and he has little to no seasonal discomforts since we use Young Living essential oils (Lavender, Lemon and Peppermint) to support him naturally! (here is where you can read my post on exactly how we use these oils for seasonal support.
If you're wondering what we eat since we don't eat gluten or dairy, here's just a few of what the kids, especially enjoy:
Dairy Free:
Coconut milk (my daughter can drink Almond Milk too, but my son is allergic)
Organic Rice Dream Unflavored Rice Milk when making mashed potatoes or something we don't want a coconut flavor added to
Daiya Dairy free/gluten free pizzas
Earth Balance Dairy Free Spread (tastes just like butter). We use the soy free version! More on why we are soy free another time! :)
Enjoy Life Chocolate Chips (for baking)
So Delicious Coconut Cream Dairy Free Ice Cream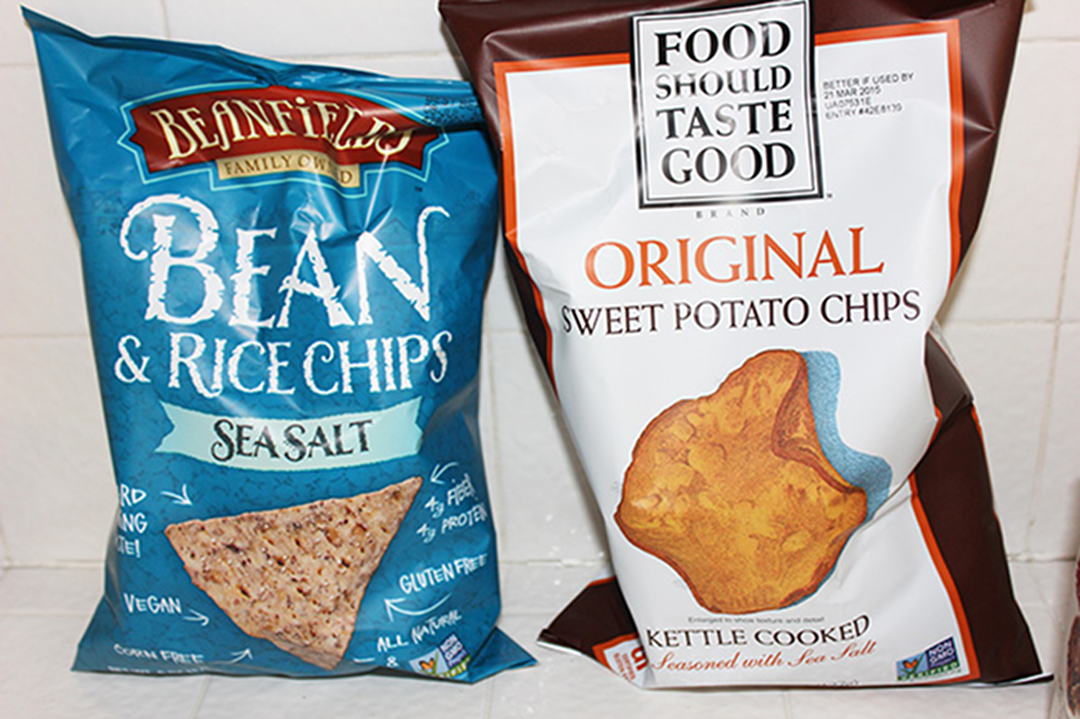 Snacks:
Food Should Taste So Good Sweet Potato Tortilla Chips
Food Should Taste So Good Multigrain Chips
SmartPop Popcorn
Young Living NingXia Red (both kids LOVE this)
Glutino Pretzels
PopsChips
Plantain Chips (from Trader Joe's)
As you can see, there are plenty of choices and options and honestly, now that we have made the transition, we don't miss dairy at all! In fact, on a holiday, my daughter had a little "real" cheese from cow's milk and she instinctively spit it out! She said it was gross! In reality you get use to eating cleaner without gluten and dairy! We are living proof it can be done and I am so glad and thankful to have it out of our diets! Not only do we have way less health issues like seasonal allergies, digestive issues and behavioral issues, but we avoid so many toxins in conventional gluten and dairy! I learned how many Celiacs (remember from my last blog that is an autoimmune disease I have) cross react with dairy and how their health and intestinal lining improves greatly with the elimination of dairy in addition to gluten! This re-confirmed my decision and I never looked back!
I hope something in this part of my story helps you or someone you care about! Please share this with anyone you think can benefit! I will share more of my health journey next time! If I can help answer any questions in the meantime, please reach out via facebook or my webpage! Now go enjoy some of those tasty snacks my kids give 2 thumbs up to! :)
Sources:
http://nutritionaltherapy.com/the-storm-before-the...