So, I decided to share my health story
Ok, so I'm breaking out of my comfort zone here by sharing something personal about myself. I am usually a very private person, but I have come to realize that if I share my health journey here on my blog, maybe someone reading it will relate to something I have gone through and it can help them! My whole mission in life is to help others and I know I learned a lot and had aha moments from reading other peoples' blogs and health stories! So, my hope in sharing this over the course of many blog posts is to help someone figure out their own health issues!
My main health symptom that has plagued me my entire life has been constipation...ok, so you can already see why I haven't really shared this story! From a young child on, no matter how much fruit I ate or how much water I drank, I just couldn't go! And with that of course comes discomfort, bloating...I sometimes use to look like I was 4 months pregnant just because I couldn't go to the bathroom for days. It was embarrassing, being a skinny girl and having this big, bloated belly. I would also get irritable and even depressed for constantly feeling like that. The most frustrating part was whenever I went to see a doctor, I was told the typical "eat more fiber, drink more water, exercise" advice. My gastroenterologist told me I had IBS and it was just something I was going to have to learn to live with. Not exactly comforting, nor helpful. I felt so alone and hopeless.
Would you believe that the only time I did not suffer from this condition was during both of my pregnancies! Now how weird am I? Most women struggle with that symptom only during pregnancy and here I am the complete opposite! So, that gave me the clue that there is a hormonal link to my symptoms.
Then in 2010, after I had my daughter, I was told by her pediatrician to cut gluten and dairy out of my diet to help with her colic symptoms. Of course I did and kept it out the entire rest of the time I nursed her since it seemed to help her. When my daughter eventually weaned off nursing, I didn't think anything of it to add gluten and dairy back into my diet since it was affecting her, not me...or so I thought. But boy was I wrong! I instantly felt terrible...worse than ever...bloated, headaches, tired, irritable, random skin issues (pimple like rash on face), foggy brain (like I couldn't think clearly) and of course constipated beyond words. I was shocked. I was never once told that my diet could have anything to do with my symptoms. See, traditionally trained doctors are given a few hours of nutrition training in all their years of med school. Whereas functional medicine doctors receive 100's of hours of nutrition training. I now am addicted to listening to natural online health summits that have hours and hours of free talks by functional medical docs and naturopaths. I have learned so much about how much food affects our health. Food either decreases inflammation or increases inflammation and the worst inflammatory food...yup, you guessed it: Wheat!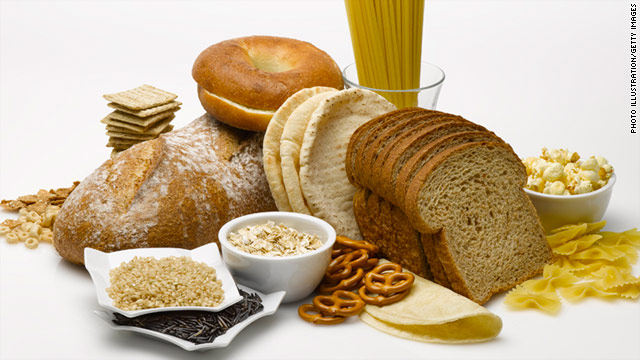 Gluten is basically like "glue" that holds foods together. For those of you who are not familiar, gluten is defined by the FDA as any type of wheat, rye, barley, or crossbreeds of these grains. So, going "gluten free" can mean eliminating only these grains. But in reality, every grain has "gluten." For example, there is gluten in rice, corn and oats. I found through trial and error that I feel best on a grain-free diet. The only exceptions are quinoa and buckwheat, which I tolerate well and enjoy as a source of B vitamins.
So, through this whole process, I learned how inflammatory gluten is to our gut lining and how it causes a cascade of health issues, including something called "leaky gut." This can then lead to autoimmune disease. Well, unfortunately all those years of eating gluten did exactly that to me. I was unofficially diagnosed with Celiac Disease, a disease in which the little villi of the intestines are damaged and no longer function properly if at all. (by the way, I say unofficially diagnosed because I was already off gluten for several months and my doctor and I agreed that putting me back on gluten again would likely make me so sick, that I would end up in the hospital). So, this damaged intestinal lining prevented my body from absorbing nutrients. It finally made sense to me how I always seemed hungry, craved things like crackers, bread and pasta and ate more than my father! Yet, I have always been underweight!
So, I started to follow a very strict gluten free diet. But I had no idea how hard this could be to learn because gluten hides in so many foods that you would never suspect! It can be in salad dressing, soy sauce, gum, chicken broth, seasonings and spices, candy, you name it! And that's only the food items. Gluten can also be in personal care products (think toothpaste, mouth wash, dental floss, shampoo, lotion, make up), the adhesive on envelopes and stamps and even in vitamins and medications! It was quite a learning experience and if anyone needs help learning how to eliminate all the sources of gluten from their diet and life, please feel free to reach out!
I'll never forget the day I went gluten free permanently: October 8th, 2011! A life-changing day for me that ranks up there with the birth of my children! I noticed immediately how much better I felt and how my bathroom habits were more normal! At the same time, to lessen the chances of cross-contamination, I replaced many kitchen gadgets...yup, a pain to have to throw out perfectly good stuff, but I couldn't risk getting sick again. It takes a spec of gluten that the human eye can't see to make a person with Celiac or sever gluten sensitivity sick. So, I replaced cutting boards, wooden spoons, our toaster, colanders and put my entire family on a gluten free lifestyle! My son was 4 at the time and at first he asked for bread and his usual cereal, pasta and snacks. But luckily, it wasn't that hard to convince him that he is much healthier not eating these foods that make everyone sick, not just those with Celiac or gluten sensitivity. It creates sometimes silent symptoms and sometimes they can be completely unrelated to the gut...like joint pain, depression, anxiety, weight issues, thyroid issues, adrenal issues, immune problems like allergies and asthma and so much more.
Like everything in life, I believe things happen for a reason. So, I am actually grateful I found out that I feel so much better without gluten in my diet. Plus, this now forces me to feed my family "real, whole foods." We eat mainly lean, properly sourced poultry and grass fed meat, organic pastured eggs, wild salmon, seeds, tons of veggies, fruits and grains like quinoa and buckwheat. Sure, this means I have to cook every day and from scratch, but now there are so many restaurants that accommodate gluten free dinning out! And of course we can occasionally enjoy a gluten free snack item, cookie or piece of bread, but honestly, these foods are no healthier than their gluten containing counterparts. (obviously except they do not contain gluten!). But select carefully because these "gluten free" alternatives are often loaded with preservatives, GMO's, tons of sugar and other unhealthy ingredients. So for anyone going gluten free for better health, I HIGHLY recommend focusing on real foods and your body will thank you, trust me!!!
Or if you are not Celiac and want to use a much healthier, ancient form of wheat that was the kind of wheat our grandparents ate without any health issues, then you may want to try Einkorn wheat. This wheat is not hybridized like modern wheat of today and has way less gluten. It is much easier to digest, has tons more nutrition and your body can absorb the nutrients out of it! If you are interested in learning more, reach out, or check out this link (free recipe included! Enjoy): Einkorn Flour Info and recipe. This comes in a flour, spaghetti, rotini pasta, pancake mix or granola! I can help you order any of these items (you'll need my member number) if you wish!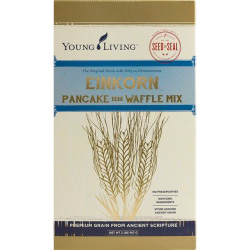 I'll be sharing sooo much more to my story, because going gluten free improved my life and health dramatically. However, I did go through a "detox" reaction, as did both of my children. And my story has many ups and downs as I discovered that gluten was just the beginning of my issues with foods, infections and environmental influences!
So, until next month, please contact me if you have any questions about what I shared so far! I'm here to help as many people as I can. Getting your health back is the greatest gift and if I can help someone do that, then I will feel like my mission in life is served!